The Spirit Coasters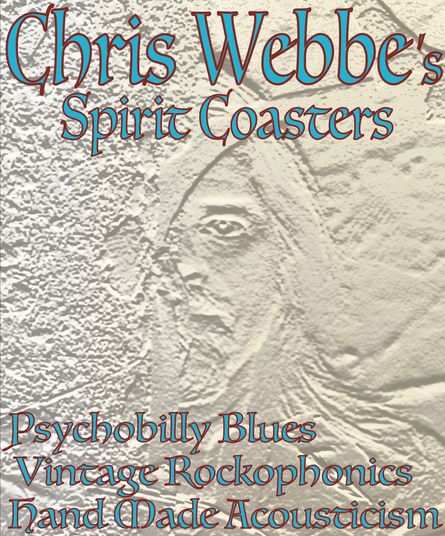 The Spirit Coasters are a collection of interesting musicians playing a range of not so common instruments. The collective varies from time to time but you may find Electric and Acoustic Guitar, Double bass, Banjo, Mandolin, Electric Accordion, Fiddle, Mouth Harp, Foot drums, Acoustic bass and Piano just to name a few.  The format is adjustable from a duo up to a quintet.  Currently in the quartet the members are.
Chris Webbe (Guitar, Foot-drums, Vocals)
35 years full-time professional musician/entertainer, Chris Webbe Band, Sweaty Palms, The Webbe's, 14 Albums, national and international touring
Sonic Edwards (Double Bass, ElectricBass)
Brisbane based Bassplayer and Educator. Session bassist for myriad artists both locally, nationally and overseas. Performed with 8th Day (US)Adam Harvey, Amber Lawrence, Aleyce Simmonds, Caitlyn Shadbolt, Carl Wockner (Nashville), Christie Lamb, Dozzi (Nashville), Kirsty Lee Akers, Jasmine Rae, Judah Kelly, Tori Darke, Paul Costa and The Madistones.
Dom Taraborrelli (Electric Accordion, Vocals)
Domenico is one of Brisbane's most experienced and versatile multicultural cabaret entertainers with the ability to perform an endless repertoire of world music including Jazz, Latin, Ballroom, Background, Rock & Pop and others.He studied music on the traditional European instrument called the Piano Accordion, gaining recognition amongst his peers as a specialist of the instrument. 5 years with Murphy's Pigs.
Brannon Crickmore (Fiddle)
One of the most sought after session string players in brisbane studios and has worked with numerous bands all over Australia including Murphy's Pigs with Dom. Has toured Australia extensively also with Hill Billy Goats and many well known country artists. Currently studying at Queensland Conservatorium of Music.

Each of these fine musicians have decades of experience and frontman Chris Webbe can take a room from feel good to frenzy and back again. The music ranges from Folk and Blues oriented originals to quirky interpretations of Australian and International classics. The style traverses heart felt ballads to psychobilly and country rock to smoking blues.